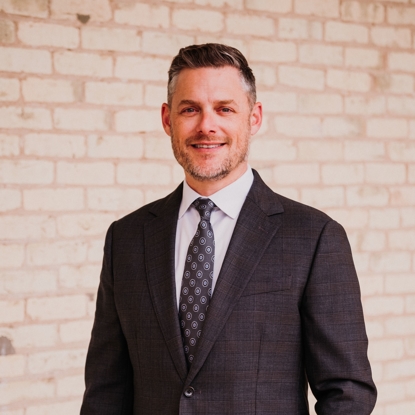 Ryann S. Embury, ESQ. Founding Attorney
Bio
Ryann S. Embury is a partner and co-founder of MILLER | EMBURY, PLLC. He specializes in personal injury law, representing individuals injured in automobile accidents, wrongful death matters, workers' compensation, and premises liability actions.
Ryann's extensive litigation experience began when he started his legal career as a Prosecutor for one of the country's largest Prosecutor's offices. As a Prosecutor, Ryann gained significant and valuable courtroom experience.
"Ryann is compassionate, calm, smart, and gives you all the information
upfront that you need to make decisions."
- Paula Lake
Ryann then moved into the civil sector where he joined Jones, Skelton & Hochuli, PLC, one of the largest and most reputable civil litigation firms in Phoenix, Arizona. Ryann was also a former law clerk to Chief Justice Steven Markman of the Michigan Supreme Court.
Ryann earned his Juris Doctor law degree from Michigan State University College of Law. While in Law School, Ryann excelled in the area of trial practice. He was selected to the Law School's Moot Court Board where he successfully competed in national trial and appellate competitions, earning national recognition for trial advocacy and brief writing. He was later selected to teach junior law students and became the captain of an appellate team. He led his team to the top of a prestigious national appellate competition.
Ryann is admitted to practice in both Michigan and Arizona and is a member of the bar in each state. Throughout his legal career, he has successfully tried cases to judges and juries in both Arizona and Michigan. And he has attended numerous motion hearings in both Federal and State Courts on a wide variety of legal matters.
In 2023, Ryann secured a $900,000 settlement in a wrongful death lawsuit brought by the estate of a young woman tragically killed following a road rage incident between two men. In 2020, Ryann successfully obtained a $3.4M award and settlement in a wrongful death lawsuit against a Michigan trucking and linen delivery service company and its negligent driver. Ryann also recently achieved a $415,000 jury verdict on behalf of his clients who were injured as pedestrians while walking on a sidewalk after being struck by a car and a $329,000 jury verdict and fees in excess of $100,000 on behalf of his client who was injured in a broadside collision in Traverse City after the insurance company rejected an $80,000 offer of judgment.
In his spare time, Ryann enjoys being outdoors and is an avid runner and cyclist. He also has a long-time passion for the game of hockey and continues to be involved in minor hockey as a coach.